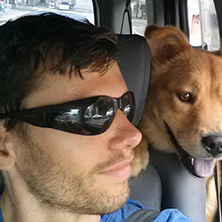 Hello!
I am Michael Paccione, the owner of Pawsitive Pet Services. As a San Franciso Native, you could say I'm a rare breed myself. Prior to my operating of this business I worked in the tech industry and was a general partner in an animal service business for several years. Now I have the pleasure of taking my canine companions on daily hikes to Douglas Park, McLaren Park, Glen Park, Bernal Heights Park, and even Ocean Beach! It's a great feeling to know that I contribute to the happiness of so many furry friends and in effect their owners, people like you. It's probably apparent by now that I've got a lot of dog experience but if not...
I'm comfortable with dogs

...like really comfortable :)


Going out of town? Don't leave your pet alone or in a boarding facility. I offer pet sitting...or in this case pet cuddle services. You can travel worry free knowing that I am caring for your pet, watching over your home, bringing in mail, watering plants, and overall making sure things don't blow up while your away. Ensure that while you're away your pet gets socialized, which brings me to my next point.
Dogs need socialization

...join a pack!
A regular walking routine with your dog can result in a happy, healthy, confident and calm dog who is much less likely to exhibit behavior problems and much easier to train. Even better than that is the benefit of group walking. Group walking, where your dog is in a pack, allows for socialization to occur. A properly socialized dog is going to be a "well-adjusted" animal with "less bark and more bow" when around other dogs. Not to mention, your dog will be much happier having friends to see everyday.

Pets are family

...hire a professional, like me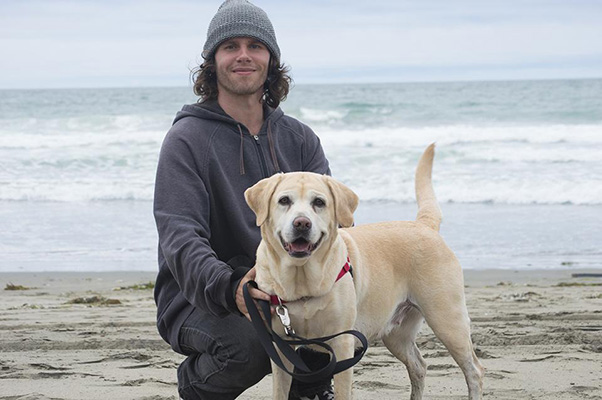 Pets are family and as such I recommend only hiring professional pet services. Look no further however, as I am trained in classical & operant conditioning, basic training, dog behavior, pack management, and pet first-aid & CPR. The safety and happiness of your pet as well as your liability is in good hands. I am insured through Pet Sitters & Associates with a $2,000,000 general aggregate liability policy. It goes without saying that I am registered with the county of San Francisco and am an officially licensed and permitted dog walker. I look forward to meeting you!
Service Area
I offer dog walking and pet sitting to residents in the following neighborhoods:

DogPatch
Mission Bay
Bernal Heights
Castro
Diamond Heights
Excelsior
Glen Park
Outer Mission
Noe Valley
Portola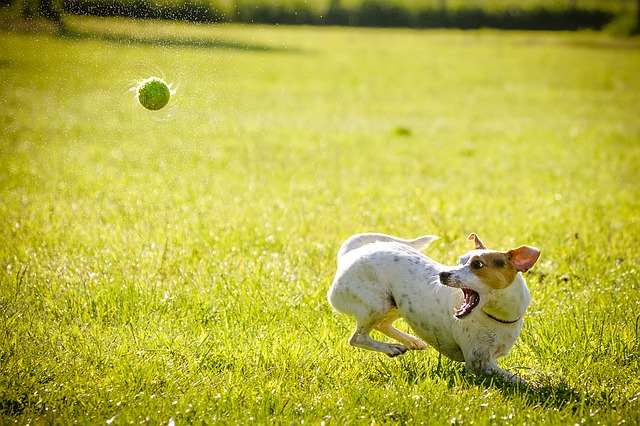 Rates
Refer your friends and get a discount :)
Service
Price
1 Hr Group Walk
25.00 (40.00 - 2x/Day)
30 Min. Private Walk
25.00
60 Min. Private Walk
50.00
30 Min. Pet Sitting
25.00
60 Min. Pet Sitting
50.00
Overnight Pet Sitting
65.00
Pet Products, Pet Information and Pet Services Directory